Microsoft Outlook: Delegate Access
Delegates are individuals with direct access to your email account. They can have a range of permissions from very limited, read-only access to just portions of your account like the calendar or Inbox, all the way up to full permission to act on your behalf.
To make changes to the delegates to your account follow these steps:
NOTE: These settings can also be altered through Outlook Web Access (WebMail) but the instructions are quite different. If at all possible, use the Outlook client to make these changes.
In Outlook, click on File -> Account Settings.
Select "Delegate Access" from the drop-down menu.
The Delegates menu reminds you that delegates can send items on your behalf, etc. But you have to decide what level of access you want to set. You should always set the least amount of access the person needs to get their work done. It's very easy to forget people have access to your account and then inadvertently reveal very private information you would not want them to know for various reasons.
From the Delegates menu you'll see a list of people with delegate access to your account. You can add or delete people as needed by clicking the "Add" or "Remove" buttons.
You can review a delegate's access by selecting the delegate from the left window and then clicking the "Properties" button.
To change the permissions a delegate has to view or edit your account, click the "Permissions" button.
Select a delegate from the left window and click the "Permissions" button.
Again, there are a range of options for access. Here is how we would recommend you set the options for a colleague to whom you wish to give access only to view the details of your calendar but not allow them to alter, add or delete items from your calendar:
Here's how to set permissions for someone like your personal Administrative Assistant, someone with deep and detailed permissions to view and alter your Inbox and Calendar:
Click "OK" (and then again) to save these settings.
---
Accessing a Microsoft Outlook Calendar as a Delegate
Go to File and click on Open & Export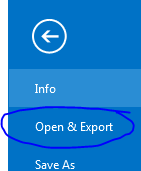 2. Click on Other User's Folder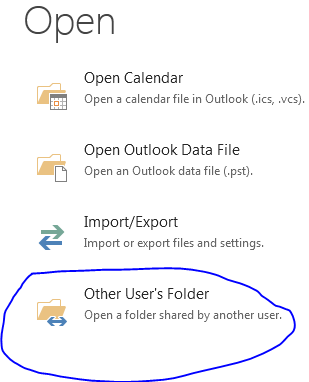 3. Select Folder type: Calendar and click on Name and select the Owner of the Calendar you want to access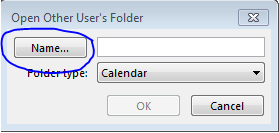 4. You should see the shared Calendar under Shared Calendar