Using TK20

Student Role Quick Guide
Submitting a Field Experience Binder in Tk20
---
This quick guide can be used to complete any field experience binder in Tk20.
If you have any questions, please feel free to contact:
| | | |
| --- | --- | --- |
| Chelsea Kuepper | ckuepper@corban.edu | 503-589-8110 |
---

1 – Log-in to Tk20 using your Corban Email username and password.
2 – When you log-in, the following screen will appear: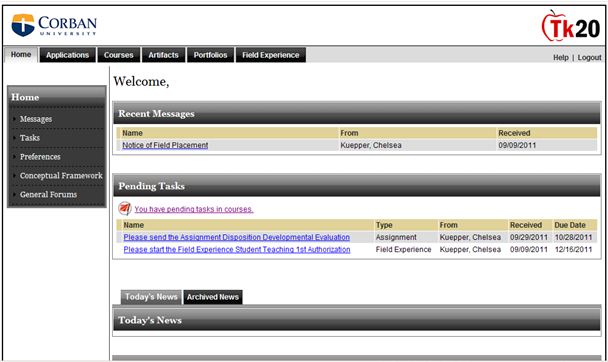 3 - You should see a link that says "Please start the Field Experience Binder." Click on
this link to begin uploading your necessary artifacts.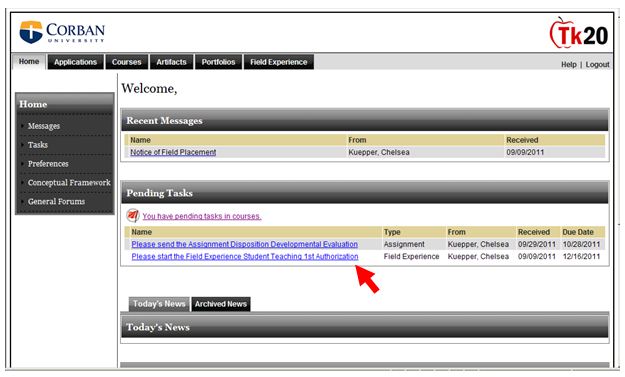 4 – To start uploading your work sample documents, click "Work Sample".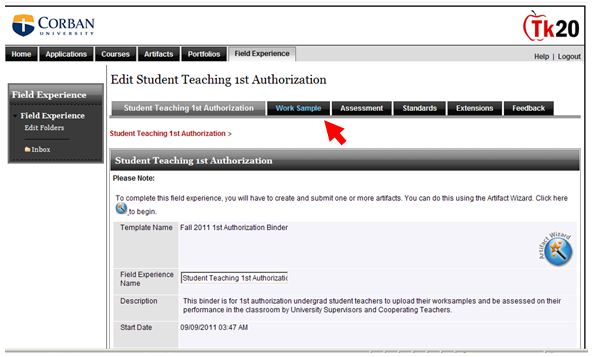 5 – When you click on "Work Sample", a new screen will appear. Click on the "Click here to Attach" link in order to upload a zipped folder with all work sample/portfolio documents.


6 – A pop-up screen will appear, asking you to attach the artifact. You may either "Create a new Artifact" or "Select by Title" an artifact you have already created. If you would like to upload a Word Document or file, choose "Create a new Artifact".
Click "Continue".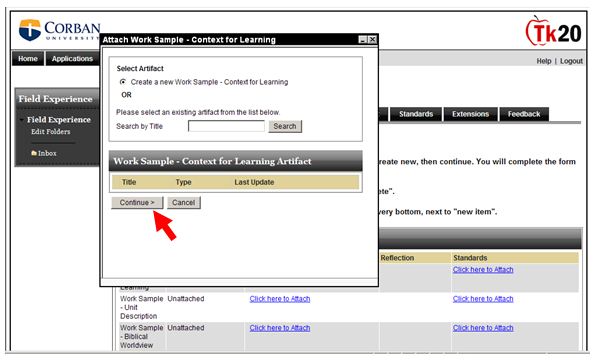 7 – A new pop-up screen should appear to upload an artifact. Click "Browse" to find the file.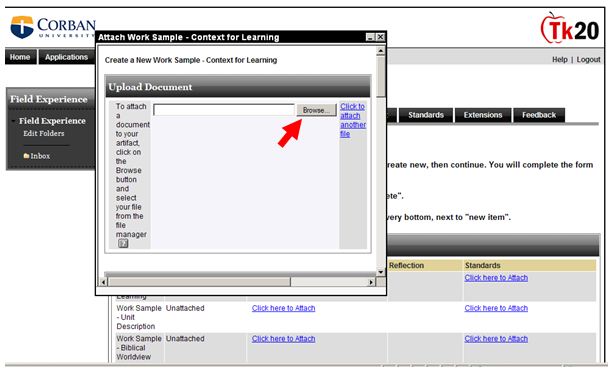 8 – Choose your zipped folder and click "Open". This will upload your file to Tk20.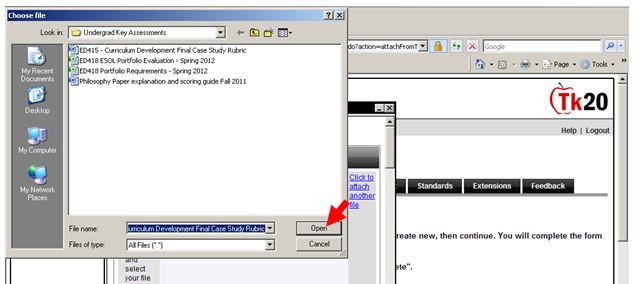 9 – Complete the form (especially all parts with an *) and click "Save".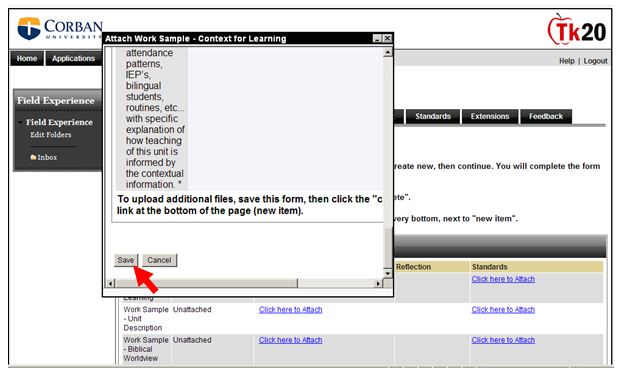 10 – When you click "Save", a box will appear that shows your file uploading. You may then click "Ok".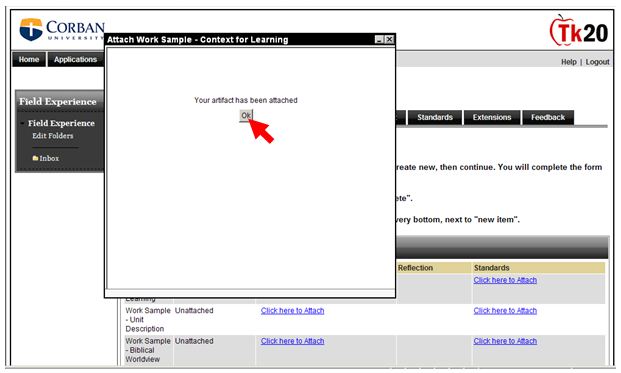 11 – Once you have uploaded all of the necessary artifacts or documents, click "Submit", this will send your completed Field Experience binder to your University Supervisor.

12 – Your binder is now complete and you may now logout.