Network Guide
Welcome to Corban Information Systems
This is an introduction to the various resources available to you on our network and gives basic instructions on how to access and use them.
If you have any questions or problems with technology please contact the Information Systems Group at support@corban.edu or 503-375-7586 (off-campus)/7586 (on-campus).
---
ACCEPTABLE USAGE POLICY
Before using the network or any of the resources offered on the network, you must read and agree to the Acceptable Usage Policy. This policy outlines the acceptable parameters with which our network and its resources may be utilized.
If you do not agree to and abide by this policy, you may not utilize college network resources. If you have any questions or concerns regarding this policy, please contact the Information Systems Group. By using our network and its resources, you automatically agree to our Acceptable Usage Policy and will be held to its standards.
---
ACCESSING YOUR EMAIL
Email is an important mode of
communication that allows you to keep up on important campus information and events. Rather than try to track all of the various personal email accounts you may have, Corban University provides each student and employee with an official Corban email account. Your Corban email address is your legal first name and last name together with no space and "@corban.edu" on the end (for example: samplestudent@corban.edu). This is the account that will be used for your school experience and is the official channel of electronic communication from the college. College administrators and instructors will often communicate important information to you via email, so it is important to check it on a regular basis.
To access your Corban Webmail go to https://webmail.corban.edu and log in with your Corban Email address and password (See below: CHANGING YOUR NETWORK PASSWORD).
See also: Corban Email Settings
See also: Email Setup for Mobile Devices
---
CHANGING YOUR NETWORK PASSWORD
By default, your first network password is your Social Security number (SSN), don't include hyphens (example: 012345678 is the correct format, 012-34-5678 is not). We take many steps to secure this information, but we also recommend that you change your password as soon as possible to something else only you know and will remember.
To change your password, complete the form located on this page.
If you have forgotten your password or have problems with this password changing process, please contact the Information Systems Group. You are free to change your password at any time. Please remember that you should never share your password with anyone. Network security is your responsibility too!
---
LOGGING INTO CONVERGE
Converge is Corban's online learning system. It is a vital conduit for you to get essential information about your courses and participate with other students outside the classroom. You can access Converge at https://converge.corban.edu and log in with your Corban username and password.
You will find that you are automatically enrolled in all of your courses and they are immediately available from the dashboard once you are logged in. Our Converge Getting Started guide will help you get up to speed.
---
STUDENT INFORMATION SYSTEM
Curious about your academic information? Our Student Information System (SIS) allows you to easily see your school bill, course schedule, grades and unofficial transcript.
You can access SIS at https://sis.corban.edu. To login to this system you will need to use either your student ID (found on your ID card issued at Registration) or your Social Security number. Your initial PIN is your SSN. We strongly encourage you to change this once you login the first time. You will, in fact, be prompted to do so.
Be warned: the system currently hates the back button on your browser so use the navigation buttons such as "Back to the Main Menu" to move around the system. We're working to improve its attitude towards browser buttons but so far this is as good as it gets.
Protect your personal information by not sharing your ID number or PIN with others. No security measures are adequate to protect your information if you give away the passwords.
---
ANTI-VIRUS SOFTWARE
If you connect a computer to our network, you are responsible for its behavior at all times. If you are using the Windows operating system you must have up-to-date anti-virus software and an active subscription for updates.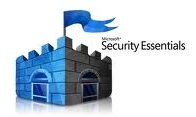 The anti-virus software that we recommend is the free Microsoft Security Essentials. There are other anti-virus options you may utilize, but in our experience, this is currently one of the best in dealing with the current set of viruses and malware.
Please be aware that anti-virus software does not make your computer impregnable. No matter what defensive software is running on your computer, you need to observe careful, intelligent browsing habits to keep your computer secure. Clicking on random email links, installing "cute" or "clever" software, or surfing inappropriate sites are all excellent ways to compromise your computer and our network as well.
---
MICROSOFT OFFICE
As a member of the Corban community you get access to free copies of Microsoft Office for both your desktop and mobile devices. To install, visit https://portal.office.com/ and follow the instructions.
---
HARDWARE AT EDUCATIONAL PRICING

You can purchase Lenovo laptop and desktop computers and peripherals at deep discounts from the Lenovo website. We highly recommend the Lenovo Thinkpad if you're considering a laptop.
Thinkpads were designed by IBM for the commercial market. That means they're not just powerful, they're also tough and built to last beyond the 12 – 18 months a retail grade laptop tends to survive. In fact, Thinkpads are the only laptops we'll buy for the University. Currently we wouldn't recommend the Value Line or the IdeaPad models as they are new lines developed by Lenovo for the retail market; recommended models are the T-series and X-Series. Price isn't everything after all.
To make a purchase just head over to the higher education store on Lenovo's website and choose Corban University from the list of 4-year institutions.
---
COMPUTER LABS
Even the best new computers will be missing something important you need to complete your school work. And there are always times when you are nowhere near your computer to check email or print out that last minute assignment. Those are just a couple of reasons we provide a full-service computer lab for student use.
The main labs are located on the 2nd Floor of the Library and are divided into one teaching lab and two general-purpose labs. There are over 40 PCs, a black and white laser printer, a color laser printer, flatbed scanners, memory card readers and other equipment. Software available includes:
Microsoft Office Professional
Microsoft Publisher
Finale
Other discipline-specific software
There is also a computer teaching lab available on the fourth floor of the Academic Center in room 4420. This lab contains 24 PCs and a black and white laser printer. Software available includes the full Microsoft Office suite as well as assorted discipline and class specific software. Note that this is a teaching lab, so it is closed for general use during chapel and when other classes are in session. Please check the schedule posted outside the door to determine when it is available for general use.
The labs are supported by student lab assistants at the Circulation Desk in the Library. The lab assistants are there to help you with problems and answer questions. The lab hours are:
| | |
| --- | --- |
| Monday - Thursday | 7:45 am - 11:00 pm |
| Friday | 7:45 am - 6:00 pm |
| Saturday | 12:00 pm - 6:00 pm |
| Sunday | 3:00 pm - 11:00 pm |
Note: the lab is closed for chapel from 9:45 am - 11:00 am Monday, Wednesday and Friday.
---
CONNECTING VIA WIRELESS

To connect via wireless, connect to the SSID "CIS-Wireless."
Make sure you are connecting to the correct wireless network; rogue access points are by nature transient and should not be trusted. Once connected to an access point, open any web browser to authenticate to the network. The browser will display a form for you to enter your network username and password. Once logged in you can access the internet. Note that if you allow the connection to sit idle for too long, it will time out and you will have to re-authenticate to use the wireless network again.
Please remember that personal wireless routers are not allowed on campus.
CONNECTING VIA A WALL JACK

We provide wall jacks in our dorm rooms and in some public areas around campus such as the coffee shop. If you require a network cable you can get one from the Tech Center. Please do not cross walkways or doorways with your cable. We can provide whatever length you need to safely connect your computer.
Once your computer is physically connected it will get on our network immediately. If your computer does not connect and you are comfortable with configuring your computer, verify that it is set to automatically obtain a network address from our server. If you cannot figure it out or aren't sure what to do, feel free to contact us.