Video Calling
Skype for Business enables you to video call with anyone else who also has Skype for Business. Both parties must have a camera and microphone. Many webcams have both, for example. Video calls will also work to connect with users using Skype for Business on their mobile devices.
1. To start a video call with someone, move your mouse pointer over their picture. Right click and choose "Start a Video Call".
2. When the answers the call, your video will automatically start. Depending on their settings, they may need to start their own video.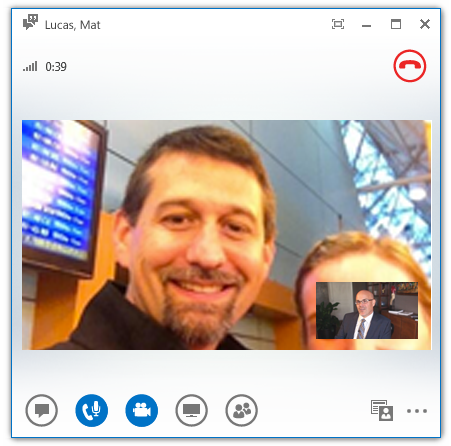 3. To end the call, press the red phone icon in the upper right corner.
SaveSave