Joining a Web Meeting
There are several ways to join a web meeting.​
Joining from a Corban domain computer
With any of these methods, Lync will automatically open to join the meeting.
In Lync, click on the Meetings icon: Then double click on the meeting.
From the Calendar View in Outlook, open the meeting. Then click "join Lync Meeting"
If you have set a reminder, click Join Online when the reminder pops up.
​​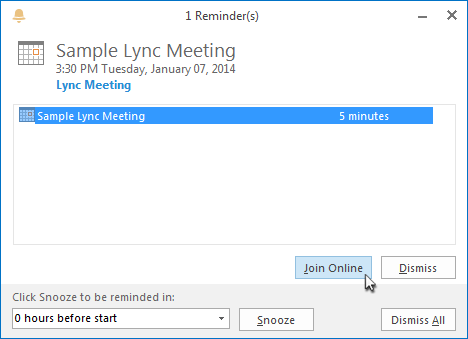 Joining from outside the Corban network
When outside of Corban's network, you may join using the Lync Web App. This also applies for individuals joining who are not Corban employees.
Note: Anyone may join a Lync Meeting, but in order for attendees to participate using audio and video, they must have a webcam and microphone. Also, the computer they use must be at least Windows 7 or an Intel-Based Mac
Click on the Join Lync Meeting link from the invitation email, or from your calendar.
Your browser will open to the Lync Web App.

If you are an employee, enter your Corban email and password, then click "Join the meeting."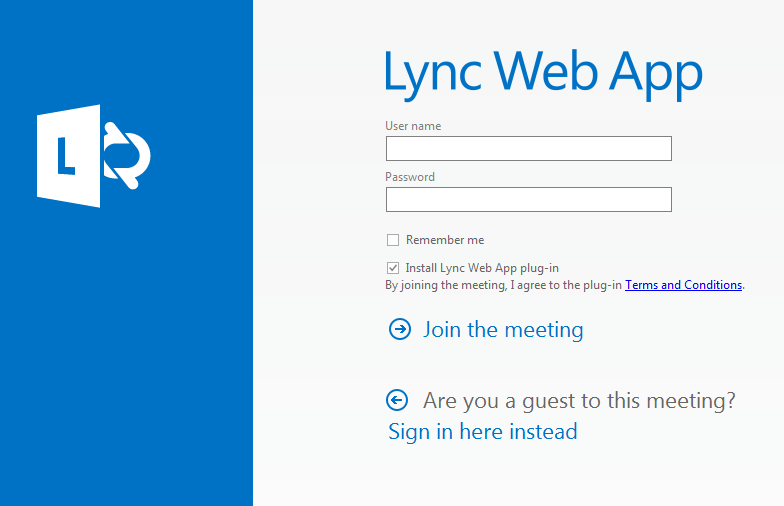 If you are a guest, click "Sign in here instead." Enter you name in the box that appears, then click "Join the meeting"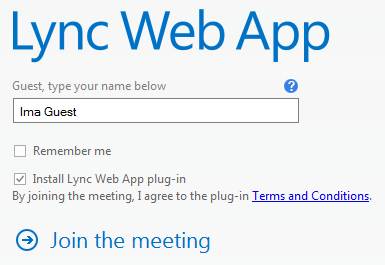 If this is the first time you have used the Lync Web App, the system will ask you to download and install the Lync Web App plug-in. Depending on your browser, click Run or save and double click the file to install it.
Internet Explorer


FireFox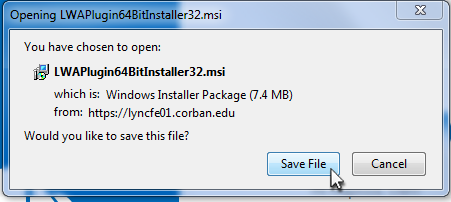 Chrome


Once you have joined the meeting, find the camera and microphone icons at the lower left part of the screen

Move your mouse over the camera icon and click "Start My Video". This allows other attendees to see you.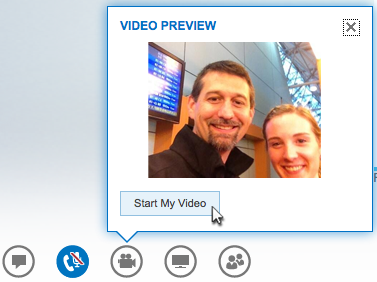 If there is a red line through the microphone icon, that means it is muted. To unmute it, move your mouse over the icon, then click "Unmute."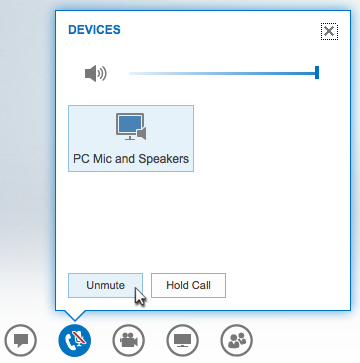 When you are ready to leave the meeting, simply close the browser window, or click the "Exit Meeting" or the hangup icon at the top right