Instant Message
Skype for Bidness enables to use Instant Messaging (IM) to quickly and instantly correspond with others.
1. To IM someone, move your mouse pointer over their picture. Right-click and choose, "send an IM."
2. This will open the IM window.
* The left side of the window shows the individuals you are conversing with
* Enter text in the bottom portion of the window. Press Enter on your keyboard to send the message.
* Text already entered will appear in the main window
* Use the icons at the bottom to initiate a phone call, video call, share your screen, or start group IM.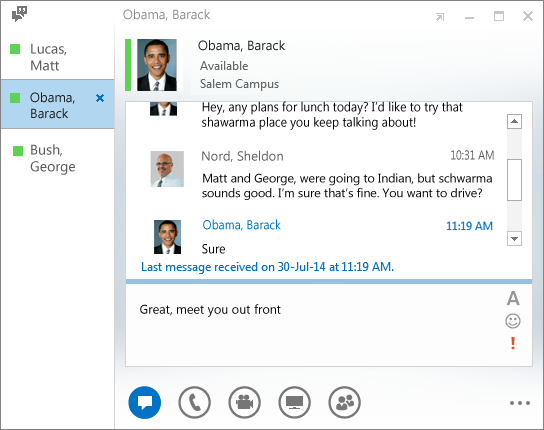 SaveSave