Setup for Mac
Setting up Corban email on Mac using the Mail client
Follow these steps to add Corban email to Mail on your Mac. Some of the screens on your Mac may looks slightly different depending on your version of OS X, but the steps are generally the same. The following screensshots are taken from Mavericks.
Open Mail.
If this is the first time you have used Mail, you will be asked to add an account. Click Add Account. Skip the next step.
If you arleady have another email setup, click on Mail at the top of the screen, then Preferences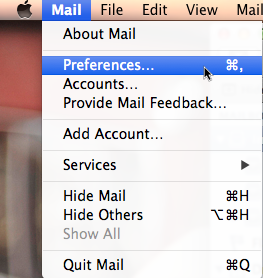 In the window that pops up, click Accounts.

The screen will change. Click on the + at the bottom left.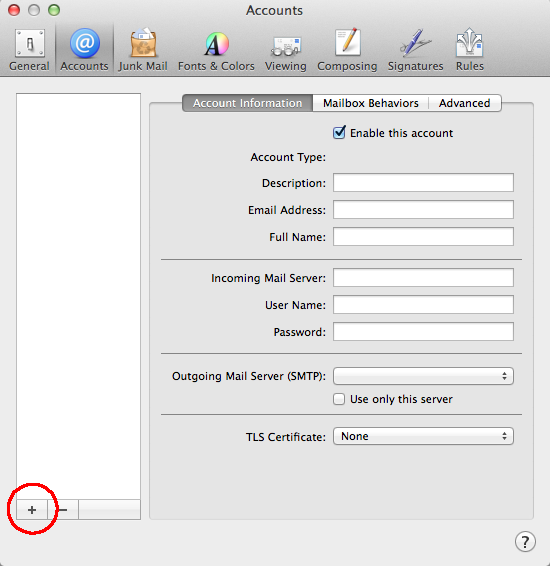 Choose Exchange from the list that appears and click Continue.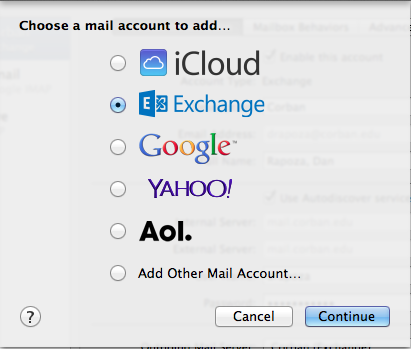 Enter your Name, then your Corban email address and password, then click Continue.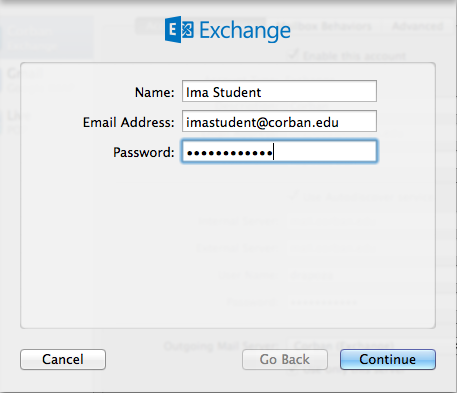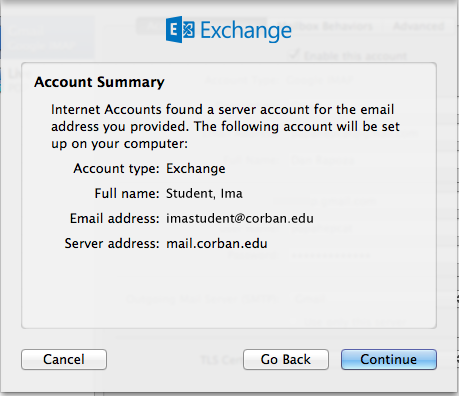 Mail will automatically determine the proper settings. Click Continue.
Select the apps you would like to use with your Corban account, then click Done.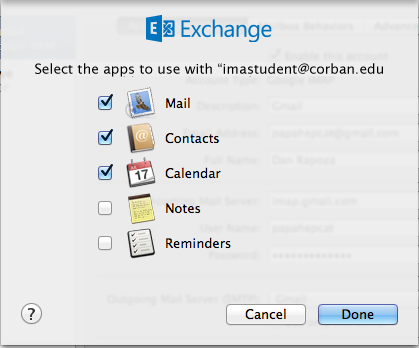 Your Corban email will then be setup. Close the Accounts window and you're done!