Removing dropped students
There are times when students may need to pull out of a class, but must remain in Converge to keep track of grades and/or assignments. For this reason, students who have been unenrolled from a course are greyed out, but are still visible in Gradebook. Converge treats their enrollment as "suspended" instead of automatically unenrolling them.
However, if you know a student no longer needs to remain or perhaps has dropped before the term started, then you have the ability to remove them from Converge. Here's how:
In the Navigation block on the left side of the screen, click on "Participants.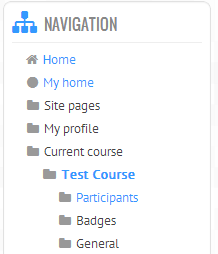 You will be shown a list of everyone currently in your class. Click on the Gear Icon next to "All Participants"
This screen shows a list of everyone who's ever been registered to your course. Students who are suspended will be greyed out and have an X under "Enrollment methods."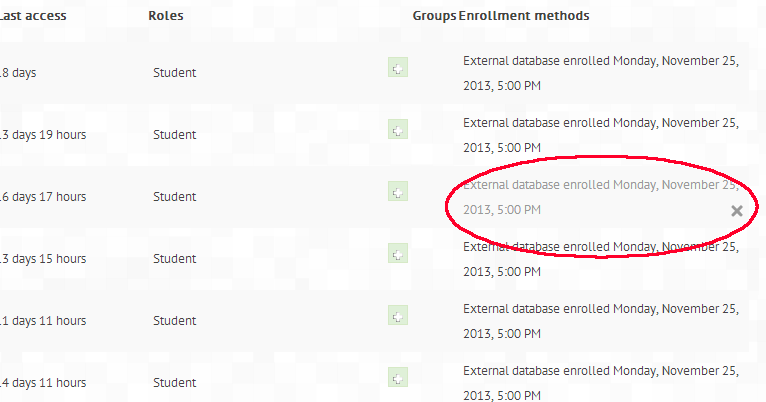 Click that X. Converge will ask if you really want to remove the student. Click "Continue" to remove them.
Repeat the steps above for any other students. If you have any Teacher's Aids, they will have this ability as well.
Having a setup like this helps make sure students stay that need to stay, but gives faculty the ability to remove them if they need to be removed.