Video - Recording Online
There are a number of ways to record a video and post it online. This article addresses a method using YouTube's Webcam Capture feature.
Steps:
1. Sign into YouTube using your Google login (You may need to create a Google account if you don't already have one)
2. At the upper left corner of the screen, click "Upload"

3. On the right side of the screen under "Webcam capture," click "Record"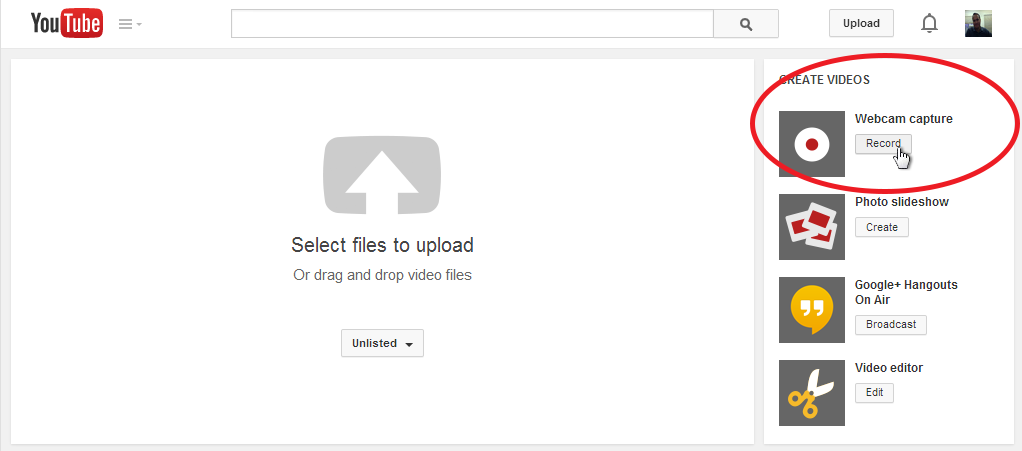 4. A recording screen will appear. At the bottom, next to the red dot, click "Start Recording." Another, small window will appear asking permission to use the webcam. Click "Allow" and check the box for "Remember." Then click "Close"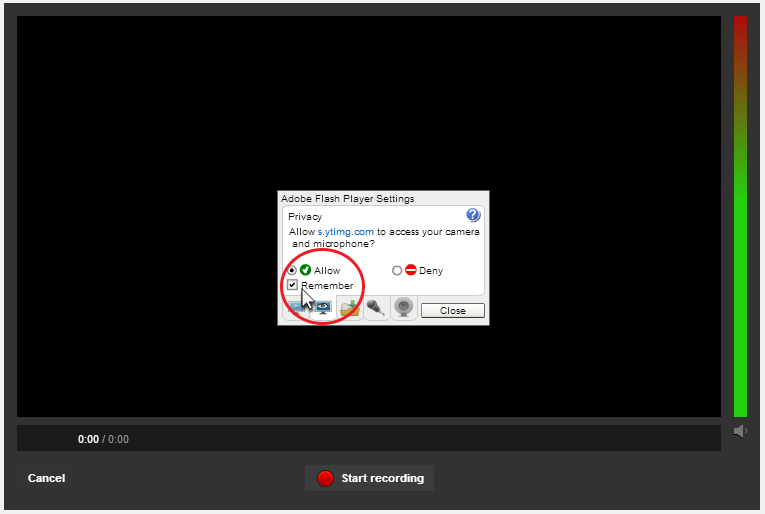 *Note: Depending on your browser, you may also see another notification at the top asking for approval to use the webcam. If this appears, click Allow

5. The video recording will begin. Once you are done with your recording, click "Stop recording" at the bottom.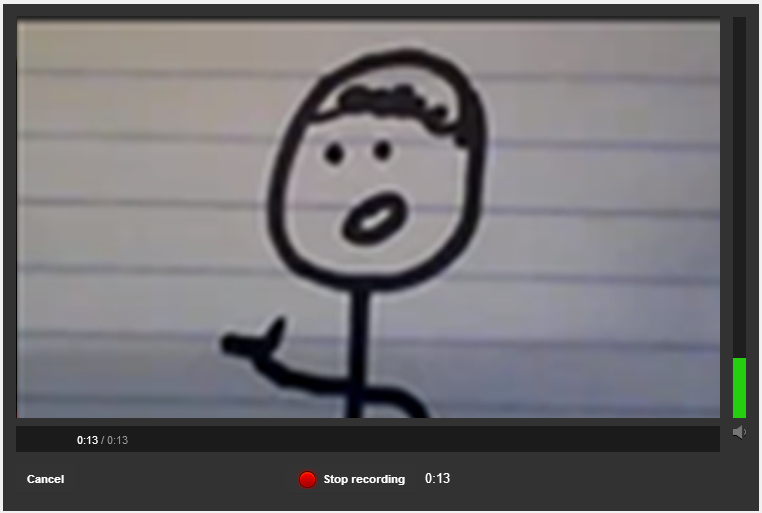 6. Click on the play button at the bottom left to review your video. Click "Start over" at the bottom to re-record. When you are satisfied, click "Upload" at the bottom right corner.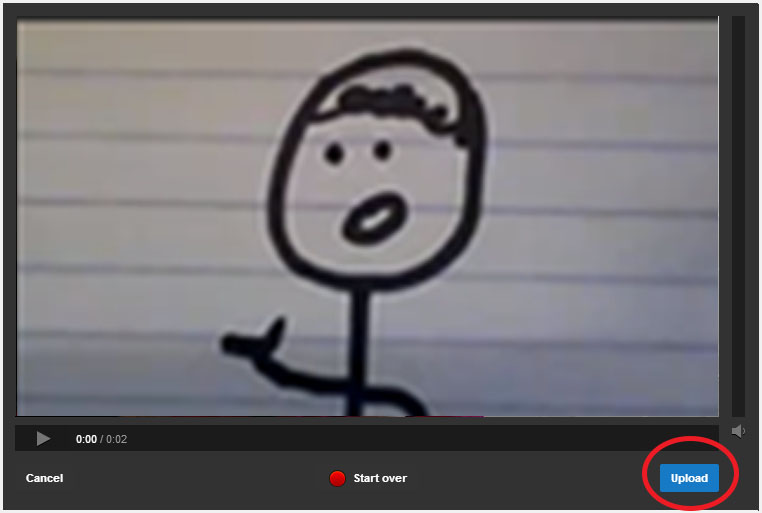 7. Give your video a name and description. Click "Save changes" to save. Then click on the video's title to go the video's page.
Your video is complete! To edit your video, YouTube offers a video editor as well. See the video at the bottom of this page for a tutorial on how to use it.
To embed your video in Converge, see the tutorial on Embedding Video