Importing Courses
With a new term, many find it helpful to import course materials from the same course they have taught previously. Here's how:
Starting from your course homepage, click on "Import" from the Administration block.
In the screen that appears, locate the course you would like to import from. Or you may search for the course. Then click "Continue"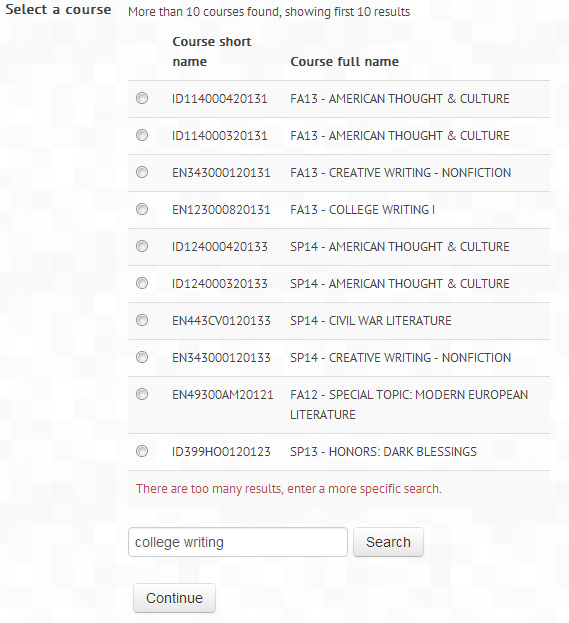 The Backup settings page appears. Leave all boxes checked and click "Next."
In the next screen, uncheck any boxes next to items you do not want to import. Scroll down to the bottom of the screen and click "Next" (you may need to scroll farther than shown in the example).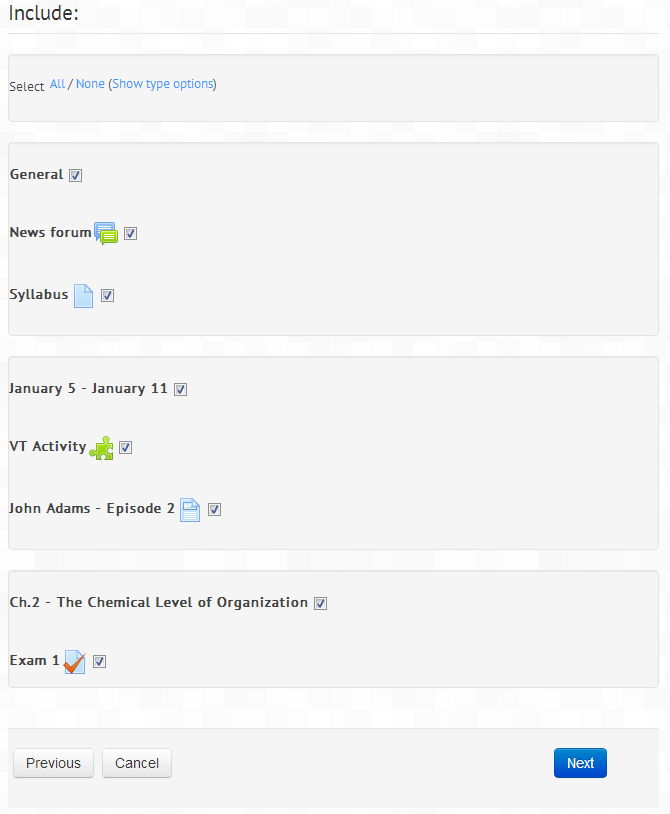 In the next screen, verify the items you want to import. Click "Perform Import" to continue.
The last screen will verify that the import has been completed.

Click on your course name at the top to return to the main course page.