Grading Assignments
Steps to how to grade assignments in Converge:
Go to course main page.
Go to the assignment to be graded
Click on "View/grade all submissions" at the bottom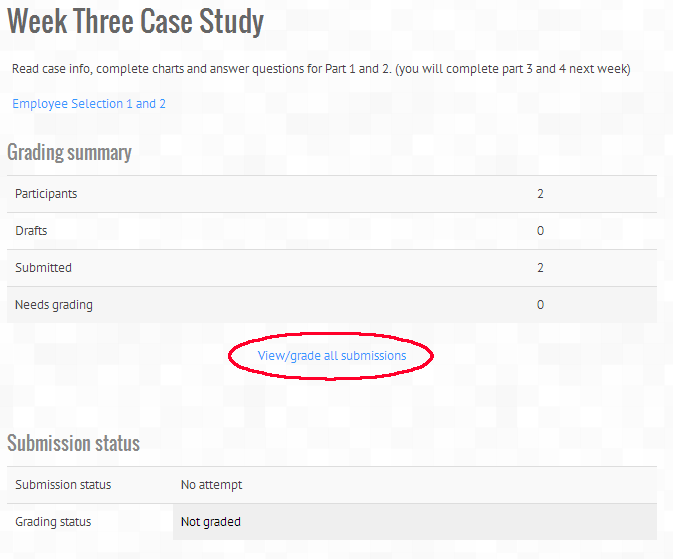 Click on Grade icon:
If a submission was uploaded, click on the assignments under file submission. In the Grade box, enter the desired number of points. You may also give feedback using the Feedback Comments box below. For feedback files (edited or marked submissions, for example), add the file to the Feedback files box at the bottom.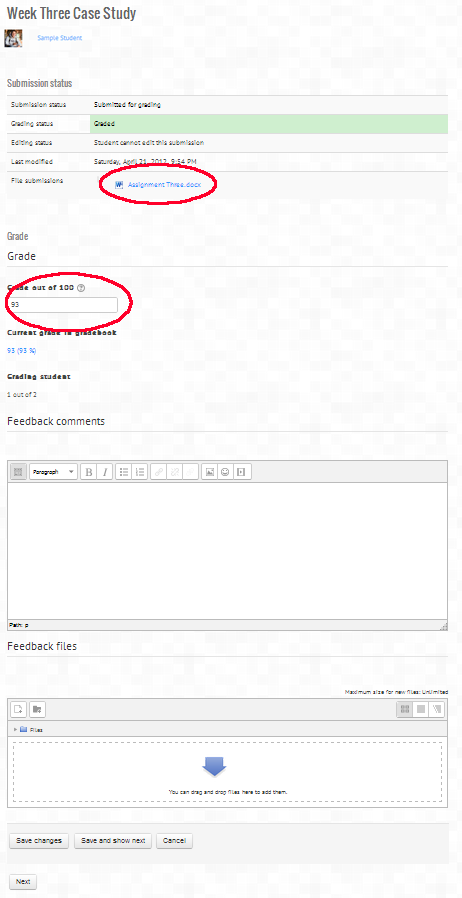 At the very bottom of the screen, there are a few options:
Click "Save changes" to save and return to the overall grading screen
Click "Save and show next" to save and move directly to the next student's submission
Click Cancel to exit without saving. This will return you to the main grading screen.