Wiki Pages
A Wiki is basically a shared page in Converge. Students are allowed to add or edit content on a Wiki, and other students will be able to see and edit that content as well. This can be particularly helpful in collaborative projects.
Creating a Wiki page
From the course main page, click on turn editing on.
The page will change and show more options. Locate the section where you want have the assignment. Click on "Add an activity". In the window that appears, choose Wiki.
In the page that appears, give the Wiki a name and description. Also give the first page a name. Then click "Save and display" at the bottom.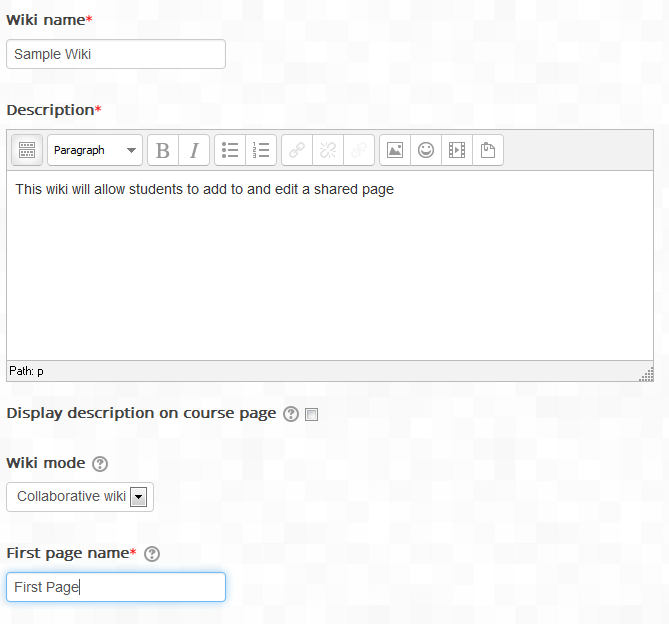 The next page lets you choose format options for the Wiki. HTML is most common, so click "Create page" at the bottom
The following page is the editing screen for the actual Wiki page. Anything entered here will be viewable and editable for students. You may enter an introductory statement if you like, but it is not necessary. It is recommended to include instructions that directs students to click the "Edit tab at the top" in order for them to edit the page. Click Save at the bottom to save changes.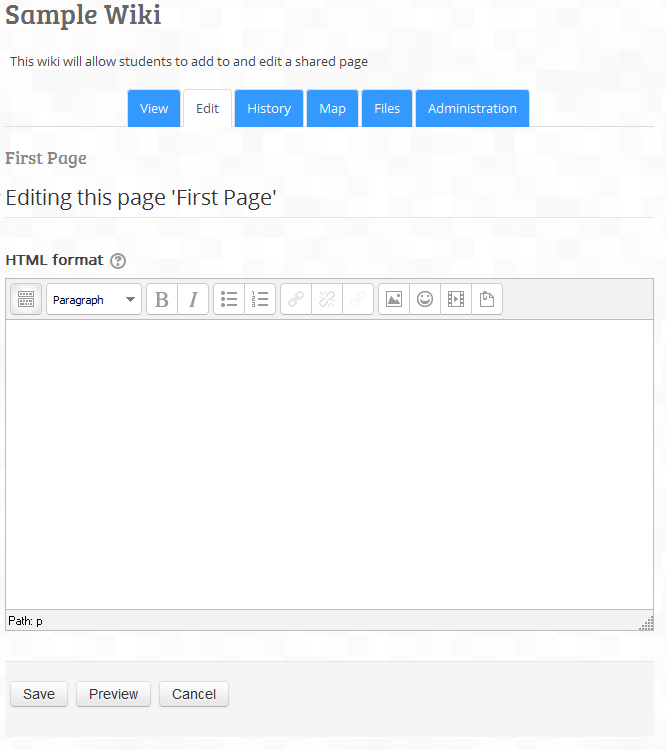 When students first click on a Wiki, they will see the page from the View tab. This will include any introductory statement you have included, as well as any edits done by other students. Students will be able to format text and add other files and media.