Creating VoiceThread Presentations
VoiceThread can be used for online presentations. Students can view and comment on a presentation, but are unable to create their own VoiceThreads from it.

Here's how to create a VoiceThread presentation
From your course's main page, click on the pencil icon to turn on editing.
Click "Add an activity or resource"
Choose the "External Tool" activity
Name the Assignment.
For "External tool type," choose "VoiceThread"
Click on Save and Display at the bottom.
​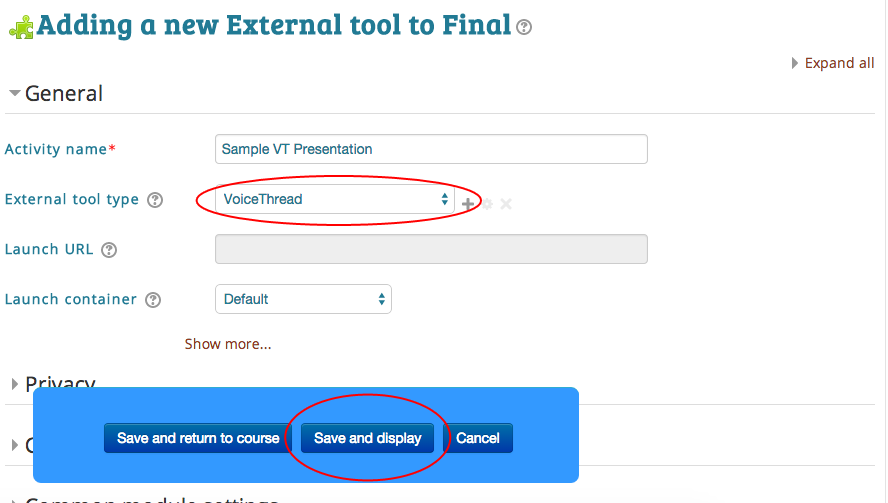 The VoiceThread interface appears.
Chooise "Individual VT." This will open VoiceThread in a new tab
Click "Create new VoiceThread at the top.
To record a video of yourself, click "Add Media," then choose "Webcam Video" (See below for

PowerPoint presentations)

In the screen that appears, choose "video." You may see an additional box asking to allow or deny access to your webcam. If this box appears, choose "Allow."

VoiceThread will then countdown from 3. When the countdown ends, you will appear and VoiceThread starts recording.
Click the red stop button to finish recording. VoiceThread will play back your recording. If you like it, click Save.
Click "Share"

Find your class on the list, then click the blue Share button
On your browser, go back to the last tab with Converge
Click "refresh list" in the upper left corner of the VoiceThread window
Your new VoiceThread recording will appear. Select it, then click "Share with Class"
________________
For uploading a PowerPoint presentation, drag the PowerPoint file to the VoiceThread window. The target area will turn blue.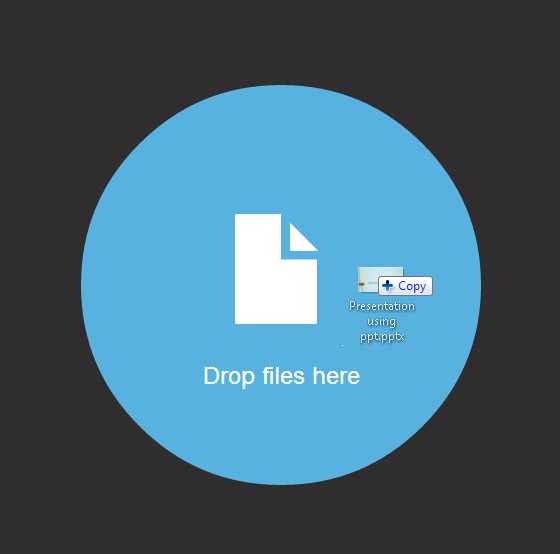 Wait a moment for your presentation to finish uploading. Then click on Comment.
The first slide in your presentation will appear. You can comment by recording audio or video of yourself, typing, or having VoiceThread call your phone. *If you use audio or video, you may advance the slides while making comments. You can also "write" on the slides ask you record.

After you have finished recording, VT will automatically play back your audio and/or video. If the recording is acceptable, click "Save."
Click the X in the upper right corner of the VoiceThread window.

*Continue above by clicking here