Creating VoiceThread Activities
VoiceThread can be used as a collaborative activity. This allows anyone in class to access VT and create their own VoiceThreads. Everyone's VoiceThreads will be available to anyone in class. Students can view and comment each other's VoiceThreads.
To start a new shared VoiceThread activity:
Add an activity in your course.
Choose the "External Tool" activity

Name the Assignment.
Under "External tool type," choose VoiceThread.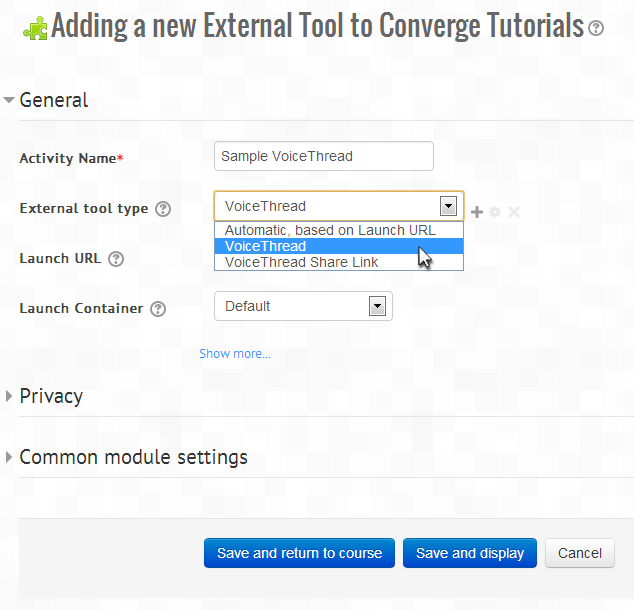 Save it, and you're done.