Sending Messages
Sometimes, you may have a need to send an email to a student(s) in your class. Converge allows for a simple
How to do it
Start at the course main page. On the left in the Navigation block, click on "Participants"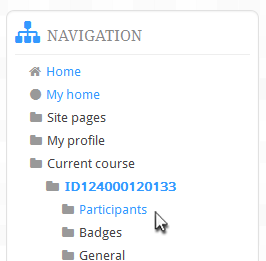 You will be shown a list of students in your class. If you have a lot of students, click on "Show all" at the bottom of the page to see all the students.
Check the box for any students who will receive your message. Then at the bottom under "With selected students," choose Send a Message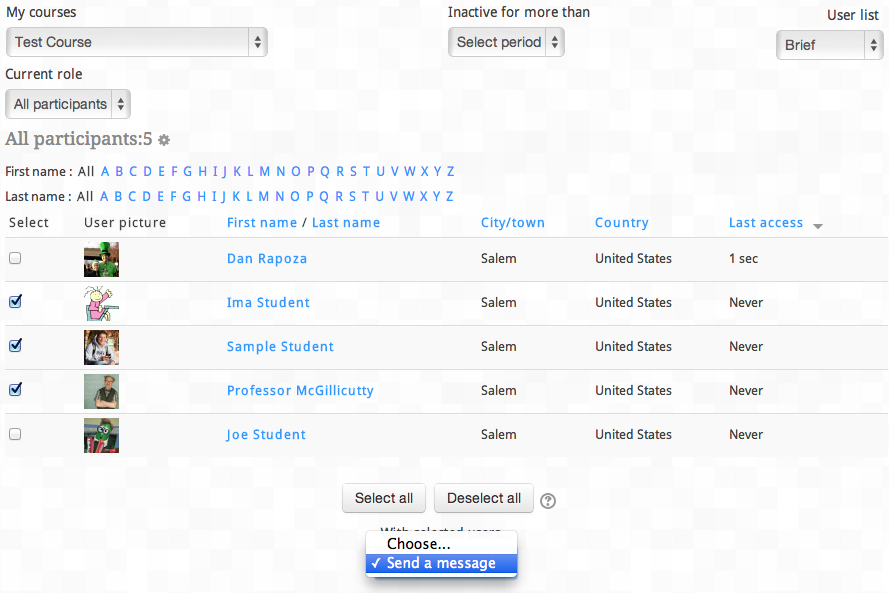 In the next screen, enter your message. Then click Preview at the bottom.
Converge will show you a preview of your message. If you want to make changes, click Update. If the message is acceptable, click Send.
You will receive a confirmation that the message has been sent.
That's it!