Creating Assignments
An Assignment activity allows students to submit papers, reports, etc. Assignments can be graded with results shown in the Gradebook. There are a number of options available. This article will cover the basics.
To create an assignment:
From the course main page, click turn editing on.
The page will change and show more options. Locate the section where you want have the assignment. Click on "Add activity". In the window that appears, choose Assignment.
Give the Assignment a name and enter a Description.
Under "Availability," set when assignments are available and/or late.
Check the enable button to set the availability dates.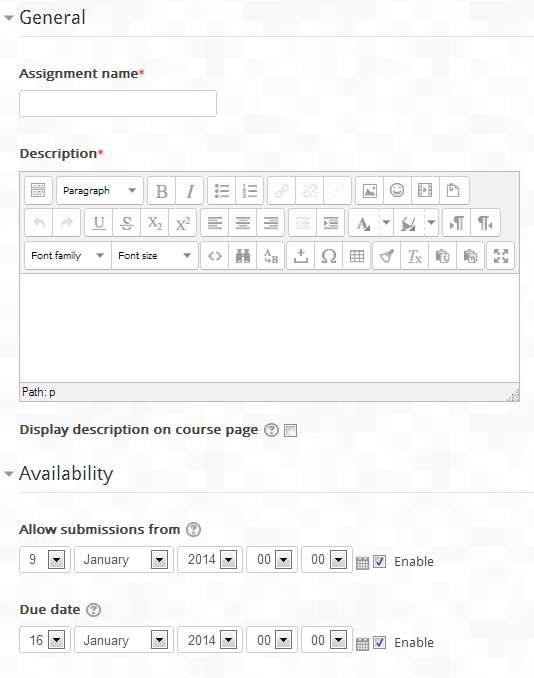 Under "Submission types," use the checkbox next to "Online text" if you would want to allow students to submit assignments directly into Converge. Note that "File submissions" is checked by default. This allows students to upload a file for their assignment submibmission.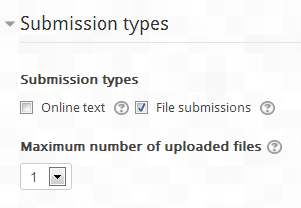 Under "Grade," indicate how many points the assignment is worth. For "Grade Category," you may select the category you've chosen for the assignment (Category must be previously created. See Setting Up Gradebook)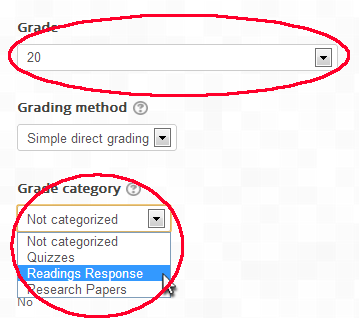 Scroll to the bottom of the page. Click "Save and return to course" to return to the course main page. Or click "Save and display" to view the assignment.